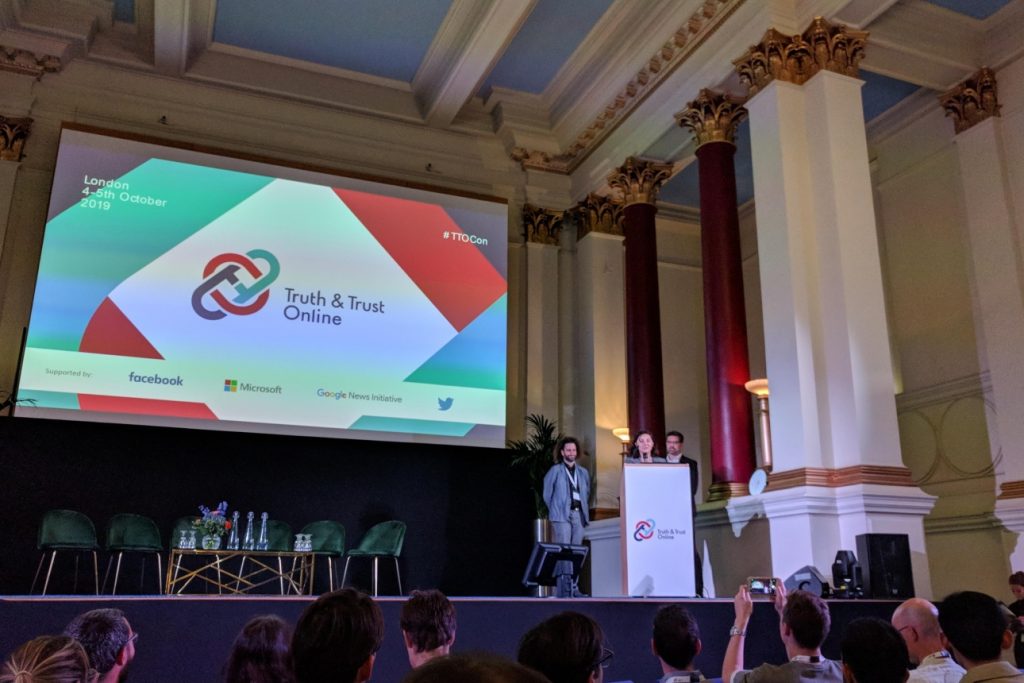 A member of our PeWe research group, Róbert Móro, participated at the first edition of Conference for Truth and Trust Online, which took place October 4 – 5, 2019 in London.
The conference brought together more than 250 participants from academia, industry (e.g., Facebook, Google, Microsoft), media organizations (e.g., BBC, Reuters) and NGOs (e.g., Full Fact) and covered topics, such as disinformation, misinformation, propaganda, hate speech, fact checking, etc. which are also the central topics of our research projects REBELION and MISDEED.
More information can be found at the project website.